A Company with Years of Experience in Providing Five Star Cleaning Services in Lambeth, SW2

Why Choose Our Carpet Cleaning Service in Lambeth?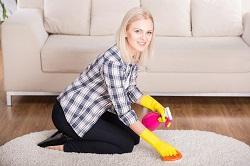 Lambeth is a big borough – and one home to a large number of professional rug cleaning companies. It might sound like all these firms offer the same services to the public, but nothing could be farther from the truth. Not all Lambeth carpet cleaners are created equal. None of our competitors can hold a candle to us in terms of customers satisfaction or care, because they simply aren't requisitely dedicated to offering the best carpet clean they can to the people they serve. Contact us now on 020 3540 8021, and see how we're different to the average cleaning business!

Highly Skilled Lambeth Upholstery Cleaners to Hire in Lambeth

We'd like to think we're one of the better Lambeth upholstery cleaners , if not the best. That's not arrogance on our part – our high customer retention rate and the overwhelming positive feedback we receive from our customers is a testament to this. The secret to our continued success has been to deliver a premier quality upholstery clean to every customer we come into contact with. Carpet Cleaning Lambeth also provide many services many other firms don't or can't even offer – for instance, sofa cleaning! We ensure that all the upholstery we work on looks as good as it did as the day it was bought every time!

Look Forward to Our End of Tenancy Cleaning in the SW2 Area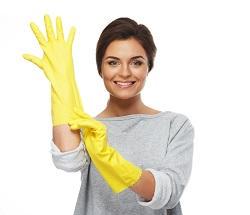 If you fail to leave a rental property in a spotless condition when you move out, not only won't you get a positive referral from your landlord, you won't get your deposit back in anything like its full form! Our end of lease cleaning Lambeth team is here to ensure that you don't lose money unnecessarily, however. Contact our end of tenancy cleaners on 020 3540 8021 to do the job on your behalf, and we ensure you'll be reunited with your full deposit. And even though you'll be enjoying the best end of tenancy clean, it won't cost an arm and a leg!

What Will You Receive with Our Domestic Cleaning Service in Lambeth?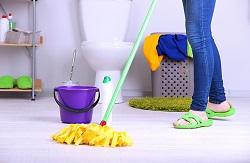 When local residents want to experience the best home cleaning in within the SW2 region, they know who to call – Carpet Cleaning Lambeth! It's our role to ensure the interiors of customer residences look as good as they possibly can, and it's a goal we relish working towards whenever we set down to work! We equip pour team of Lambeth domestic cleaners with every mod con in the book, including expensive cleaning products to top notch cleaning accessories. They reach you ready to deliver the finest home clean possible. And if you choose us, you'll find an ideal domestic environment won't cost much at all.

Don't Waste Time – Hire Our Excellent House Cleaners in Lambeth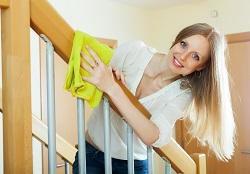 Homes are the most important possessions we ever own. That's just our opinion, but it's certainly a view we imagine is shared by a vast proportion of the public. If you agree, you'll probably also agree it deserves premier Lambeth house clean services from time to time. With the aid of our house cleaners, your home will look its best all year round. Carpet Cleaning Lambeth savor every chance we can possibly get to conduct our home cleaning services for local residents. Phone us today on 020 3540 8021 to set up a visit from our elite team!

Excellent Quality Office Cleaning Services Around the SW2 Area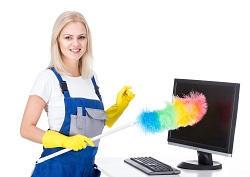 Our Lambeth industrial cleaning company has been helping local businesses irrespective of their income to enjoy the fruits of spotless workspaces since day one! Local companies genuinely love having their offices seen to by our crack squad of commercial cleaners! There are so many positives to having a clean workplace to ply your trade in – chances are you'll be fully aware of the benefits already! We pride ourselves on our permanently professional and enthusiastic approach in every building cleaning project we take on. Call our company now on 020 3540 8021 to secure an appointment with our team!